Academic Support and Outreach Programs
Academic Support and Outreach Programs
Partnering with you on your academic journey
I feel like I never have enough time
I'm just not feeling motivated to do my work
I'm not sure how to be a successful student
If any of these statements sound familiar, you are not alone. Academic life can be challenging, and we are here to help.
We offer success interventions, major exploration coaching, and academic outreach programs. Our coaches are skilled faculty and staff who specialize in helping you realize and reach your academic goals. We offer one-on-one meetings that help you examine academic concerns and barriers to your success. We work one-on-one with you to help you improve your academic strategies, suggest changes to your approach, find school/life balance, and provide encouragement as you implement new ways of learning.
What to expect during a success meeting
During your first meeting, your coach will ask conversational questions to understand your current experiences, habits, and possible areas for growth. Then you'll explore potential solutions together. A typical first appointment includes
Chatting about your course load, quarter, and interests
Discussion of the topic that brought you to coaching or, if you're unsure, exploration of what a relevant topic could be
Conversation about strategies that might work for you, and how you'd like to tailor them to your situation
You can make as many follow-up appointments as you'd like. These are often treated as check-ins to discuss how the strategies went, including what worked and what didn't. However, you can always make a follow-up appointment regardless of whether you implemented the strategies. We understand that building new habits is difficult, and we're happy to discuss ways of overcoming these obstacles with you.
What other outreach does the Academic Success and Outreach Program staff provide?
In addition to student-driven appointments, our team also proactively outreaches to students who might not be achieving academic milestones in their major. We partner with academic advising units, career services, and retention specialists across campus in order to provide students with individualized and targeted support.
We are here for you to offer personalized academic support and connect you to the resources you need to stay on track with your academic goals.
I'm a faculty/staff member. Can I refer a student to the Academic Support team?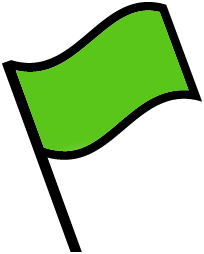 Yes! Raise the "Student Success Intervention" Flag in UASuccess.
When you raise this flag, you can provide information about the academic concern, and one of our academic support coaches will reach out to the student. The student will not see that this flag was raised.
OR
Email success@uark.edu with details and the contact information for the student.
CORD Coaches
Want to get personalized success advice for your unique college journey? We've got you covered. And it's all through text!
Your CORD Coach makes your college experience better with advice and strategies customized to your needs. Get personalized tips and strategies throughout the semester and ask the questions you need answers to and get responses from campus experts.
Weekly Academic Tips
Looking for proven academic strategies sent to your inbox each week? Sign up for our Weekly Academic Tips. Every week you will receive a resource designed to help you level up your academic experience. You will learn effective ways to get better grades, connect with your professors, and become more productive.